ECU CONnection Newsletter – August 2023
The Message From The Dean
Friends,
During the first day of the fall semester, I spoke with the assembled faculty and staff from the College of Nursing, to give my perspective on my first year here at the College – what we have accomplished, what I have seen, what I have experienced and the direction I believe we are headed. During that meeting, I told the faculty that I think we are capable of continuing to do big things – transforming healthcare for rural North Carolina and ensuring our students feel supported while they are under our tutelage. We also need to ensure that future Pirate Nurses mirror the communities they will serve when they graduate.
We're doing just that.
We have more than 1,300 students enrolled in our undergraduate, graduate and certificate programs this fall. Our baccalaureate students include traditional four-year undergrads, RN to BSN and Accelerated BSN students, as well as members of an innovative partnership between the CON and regional community colleges. Our graduate students are training to be nurse educators, nurse leaders, advanced practice registered nurses, nurse scientists, experts in disaster management, etc. We've recently inaugurated a joint Master of Science in Nursing and MBA program so Pirate Nurses can excel in health care administration roles.
The future Pirate Nurses now in our classroom are our down payment on the future health of our region.
We have some exciting plans in the works that will position the College to give better opportunities for our current students and faculty, as well as those who join our ranks in the future. We are solidifying a plan with ECU Health to formalize the relationship between our College and the hospital system which we believe will make student learning better and get our graduates into good paying nursing positions literally in our back yard. This relationship will also encourage practicing professional nurses to serve as faculty, which will inject cutting edge nursing practice into our classrooms.
ECU is a stalwart proponent of uniformed service, and the College of Nursing is part of that tradition. We are working with North Carolina's military leaders and veteran groups to create novel pathways for veterans to use their service-acquired training and education to accelerate their transition into nursing careers.
We do innovation here at the College of Nursing, but we can't, and won't, forget the core of what we do best – preparing RNs and advance practice nurses to be the best trained and most respected members of their profession starting the first day on the job.
Our May 2023 graduates, the ones who have taken their NCLEX certification examination, have all passed the first time…100%! That is an incredible statistic that I attribute to our staff identifying a talented pool of students and then having our faculty and students do the hard and necessary work of learning.
We've shown that we can turn out some of the best nurses in the country. That's what we'll continue to do this coming academic year.
Regards,
Dean Bim
Faculty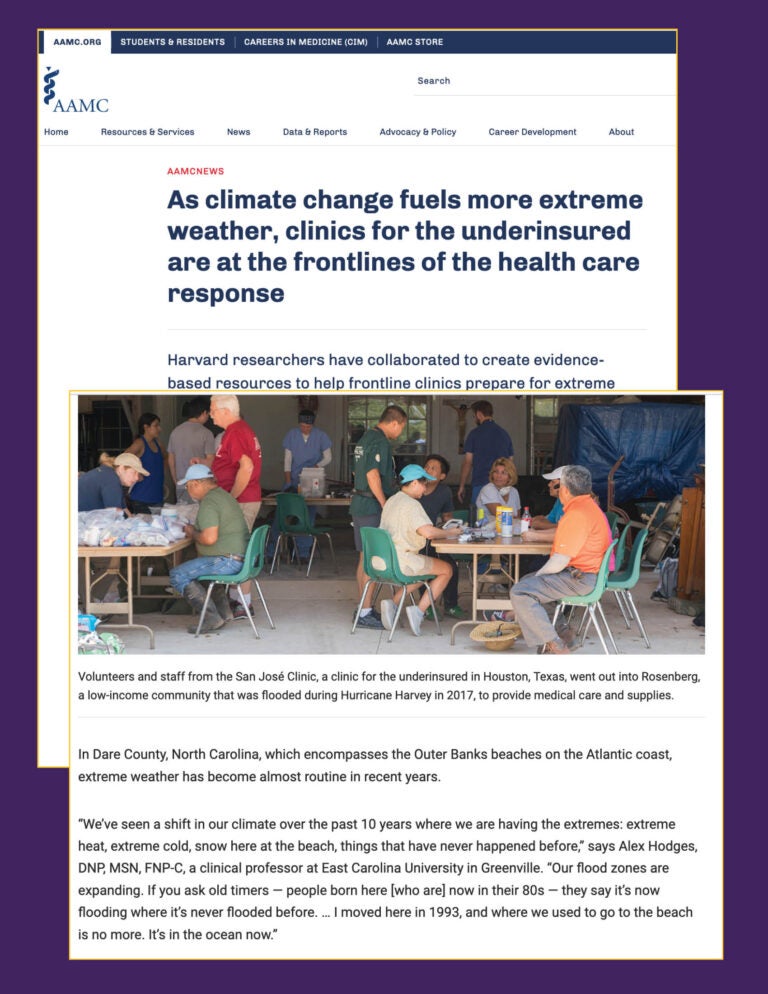 Dr. Alex Hodges, a member of the DNP faculty team, was recently included in a story by the Association of American Medical Colleges about the impacts of climate change on health care, particularly for members of vulnerable communities. From the story: In Dare County, North Carolina, which encompasses the Outer Banks beaches on the Atlantic coast, extreme weather has become almost routine in recent years. "We've seen a shift in our climate over the past 10 years where we are having the extremes: extreme heat, extreme cold, snow here at the beach, things that have never happened before," says Alex Hodges, DNP, MSN, FNP-C, a clinical professor at East Carolina University in Greenville. "Our flood zones are expanding. If you ask old timers — people born here [who are] now in their 80s — they say it's now flooding where it's never flooded before. … I moved here in 1993, and where we used to go to the beach is no more. It's in the ocean now."
Read the article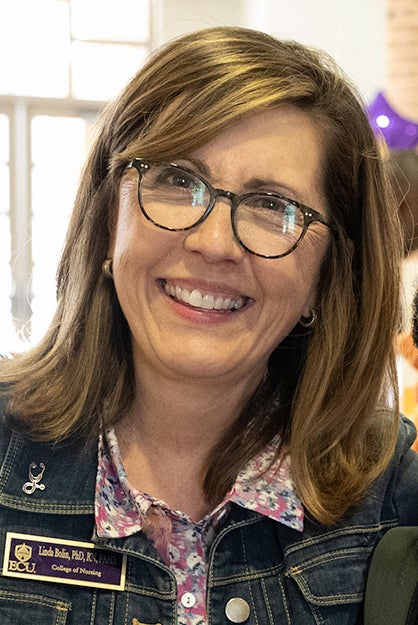 Congratulations to Dr. Linda Bolin for having her manuscript "Exploring Cytokine Networks in Resistant Hypertension" accepted by the Nursing Research journal. "This manuscript has been rigorous, to say the least, so I am very pleased that it has been accepted," Bolin said.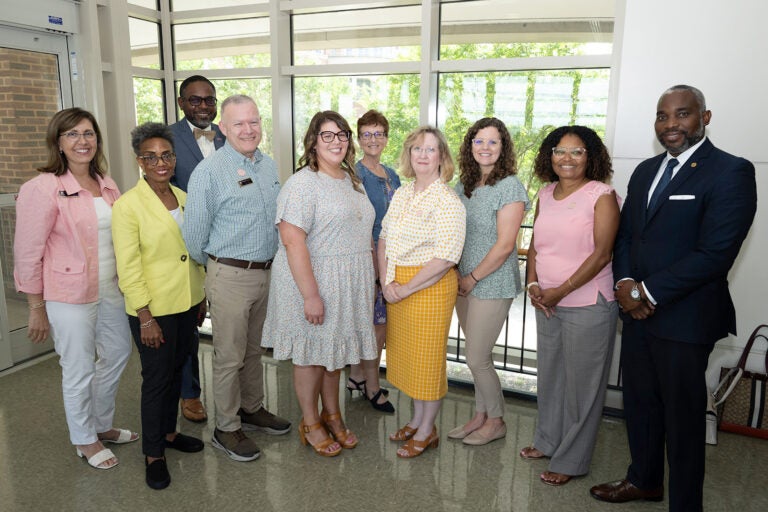 We were very happy to welcome new faculty members to the College to start the new semester: Dr. Ronald Bolen, Katelyn Edwards, Dr. Adrian Lennon, Tori Vollmer and Dr. Tawny Tseng. We look forward to them making an impact on the lives and education of our future Pirate Nurses.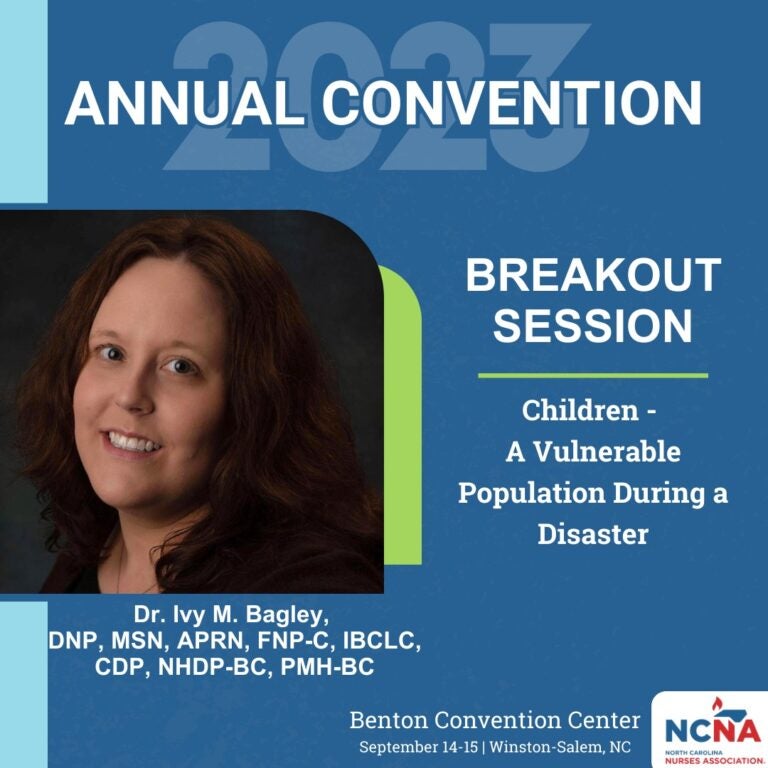 During the North Carolina Nurses Association meeting in Winston-Salem in September, Dr. Ivy Bagley will lead a session titled "Children- A Vulnerable Population During a Disaster." The College of Nursing has become a national leader in teaching nurses to serve as medical leaders in Healthcare and Disaster Management. We're thankful that Dr. Bagley will share that expertise with the rest of North Carolina's nurses during the conference.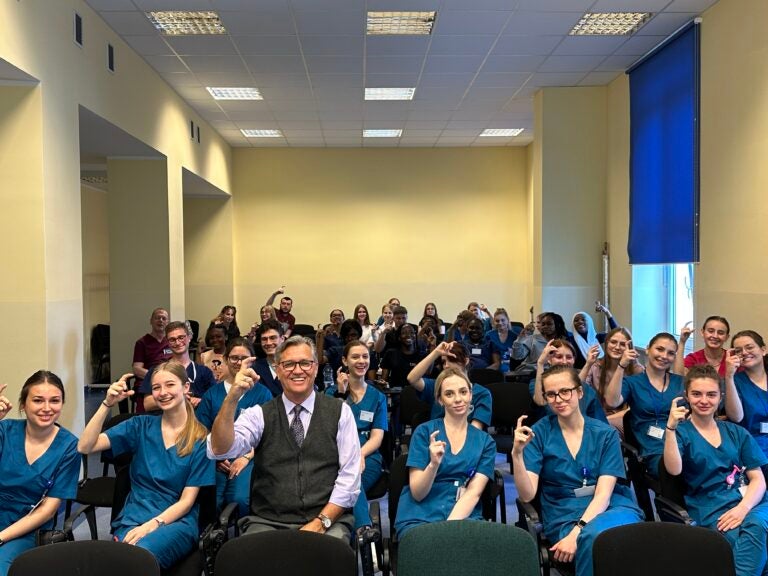 College of Nursing faculty members Drs. Laura Gantt and Mark Hand made a trip to Gdańsk, Poland recently to explore how East Carolina University and the Medical University of Gdańsk could work together to allow Pirate Nursing student an opportunity to learn how medicine works in Poland. "The Medical University of Gdańsk is very research focused. During a conversation with her I asked whether they would consider hosting ECU students for a travel experience," which was tentatively agreed to, said Laura Gantt, professor of nursing and associate dean for Nursing Support Services in the College of Nursing. "But it became apparent to me that a partnership wasn't going anywhere unless I went and saw the place."
Read the story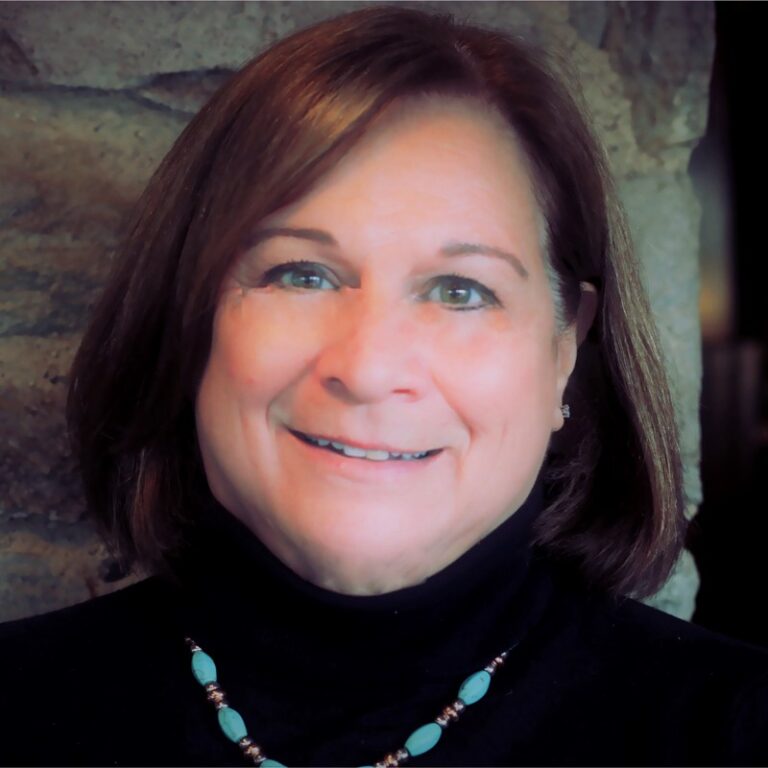 Dr. Cheryl Kovar has become the first faculty member in the College of Nursing to receive a certification in public health (CPH). She recently took the online exam, administered through the National Board of Public Health Examiners, last week and passed. The NBPHE says about the certification: - The Certified in Public Health is the only credential of its kind for public health that demonstrates not only your knowledge of key public health sciences, but also your commitment to the field through continuing education focused on emerging and established public health issues. - As the field of public health grows and its mission becomes more defined, it is crucial for public health professions to stay current in this rapidly evolving field. "I am proud to represent the College in this field and hope to recruit others to consider taking this exam in the future," Kovar said. In 2019, Kovar was among 100 recipients selected by a review committee of Public Health Nursing (PHN) peers from across North Carolina to receive the 100 Distinguished Public Health Nurses in NC award, and is one of only seven public health nursing educators selected.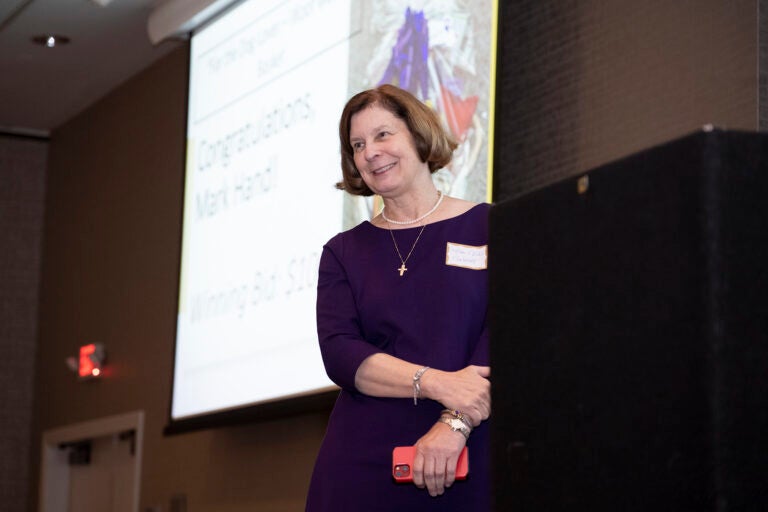 Earlier this month Dr. Robin Corbett was named an Associate Professor Emeritus, an honor that allows her to retain her title after retirement at the end of July. In 1989, Dr. Corbett joined the CON as a Clinical Assistant Professor and served in this role until 1995, when she was promoted to Assistant Professor and in 2001, Associate professor. She was named Chair of the Advanced Nursing Practice and Education Department and served in that role from 2018 until her retirement. Dean Akintade lauded Corbett as a "dynamic and energetic leader and advocate for advancing graduate programs here at the CON and throughout the region." Pirate Nurse Nation thanks you, Dr. Corbett.
Staff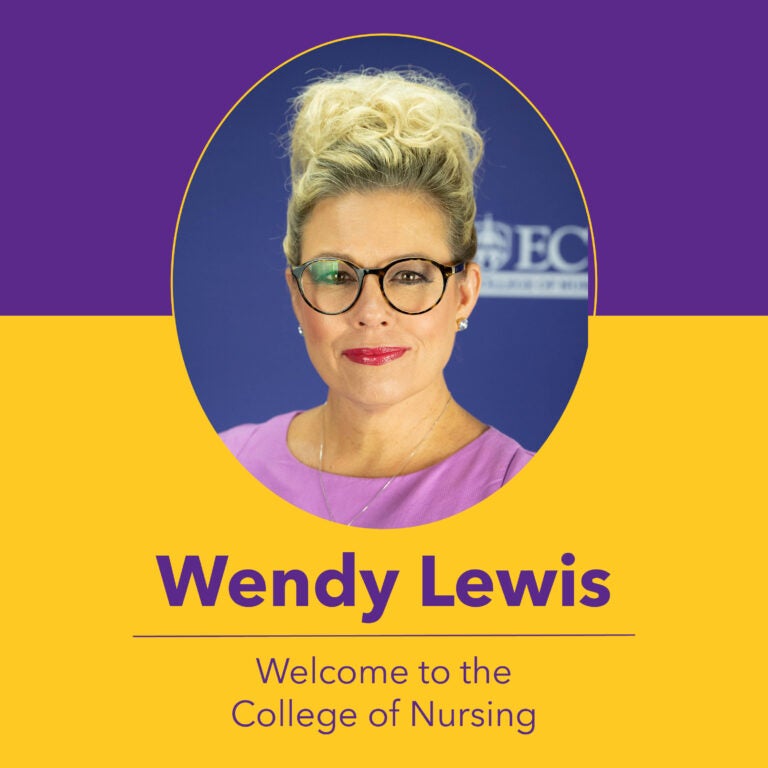 The Business Office is thrilled to announce the arrival of Wendy Lewis, Human Resource Manager for the College of Nursing. Wendy is not a newcomer to the Pirate Nation – she transitions from the Brody School of Medicine, Department of OB/GYN. She has served in various roles at the BSOM over the past six years. Wendy has been active in the ECU HR world with her recent roles as EHRA Coordinator for the Dept of OBGYN and BSOM Academic Affairs Office. Wendy hit the ground running on Monday, Aug 7that the CON and has already proven to be a great resource and asset.
Students
Some of our Neonatal Nurse Practitioner students will present their research at the Florida Association of Neonatal Nurse Practitioners in October. The students will discuss findings from their research which includes the ramifications of mirrored positioning of thoracic organs to respiratory viruses passed from mother to newborns and how glucose imbalances affect newborn brains and long-term development. We are proud of the work that our soon-to-be NNPs are doing to advance the profession and solidify the ECU College of Nursing as a national leader in nursing education.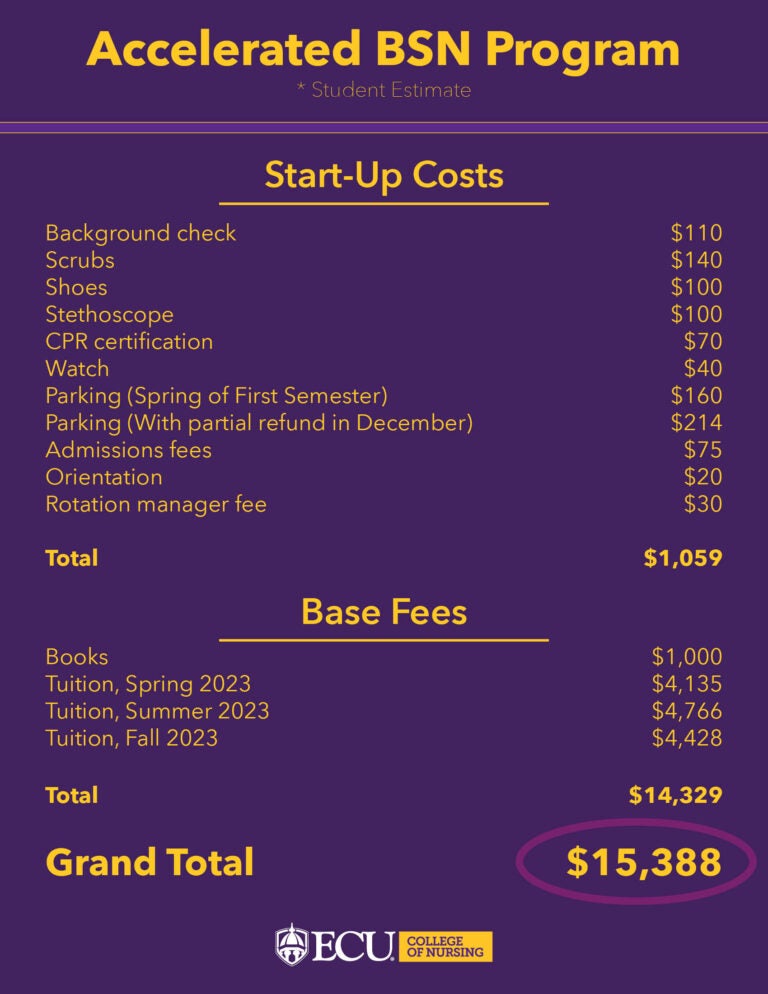 North Carolina needs nurses. The United States as a whole needs nurses. ECU's College of Nursing's Accelerated Bachelor of Nursing program puts students who already have a bachelor's degree on a fast track to qualify as pre-licensure nursing candidates, expertly prepared to take the National Council Licensure Examination. ECU's ABSN program is one of the most affordable, and effective, in North Carolina with a 100% 4-year NCLEX pass rate. One of our current ABSN students did the math on the total costs for completing the one-year program – just over $15,000. Other programs in the state cost nearly double in tuition alone EACH SEMESTER than the total cost of ECU's program. We are proud of the impacts that we make on the lives of individual nursing students, their future patients and the health and well-being of all North Carolinians. Thank you for your continuing support of the College of Nursing.
Diversity, Equity and Inclusion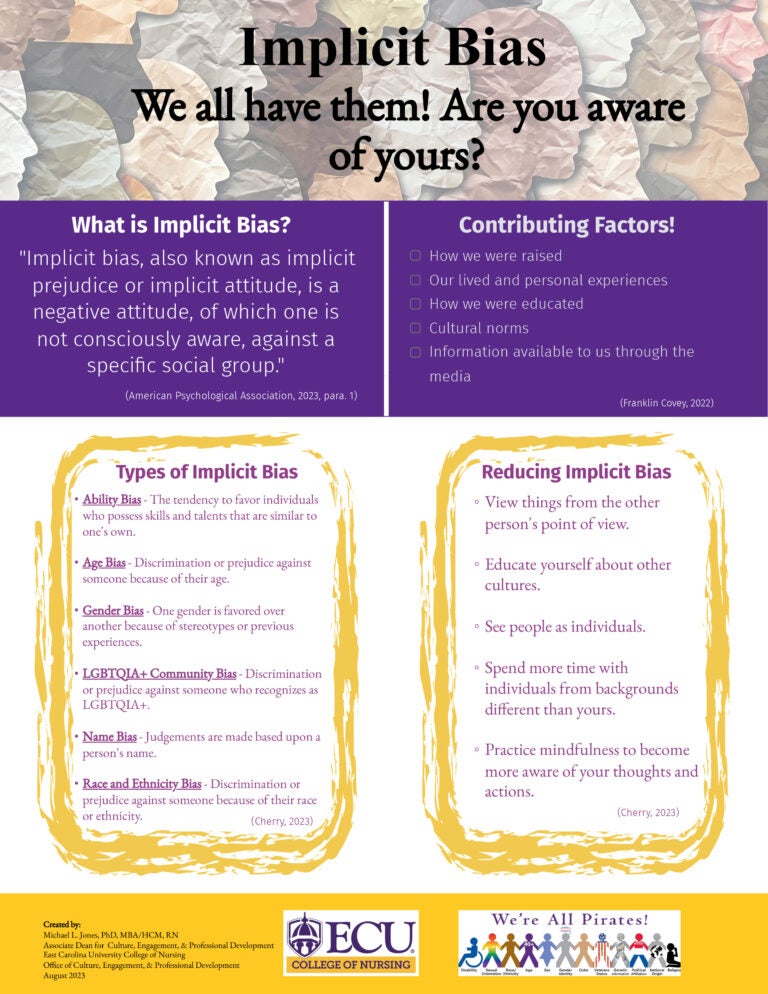 From Dr. Michael Jones, the Associate Dean for Diversity, Equity and Inclusion: During my interactions with faculty and staff, implicit bias and the need for educational materials has been a common theme. Based upon our lived experiences and other factors, we all have implicit bias to some degree. The key is to recognize them and ensure we do not act upon them. Included below is a link to the Harvard University Implicit Association Test (IAT), which is a measurement tool for implicit bias. I took the assessment and was enlightened about my own personal bias. We will be holding a session in the very near future! I hope you find this information useful.
Take the test
Alumni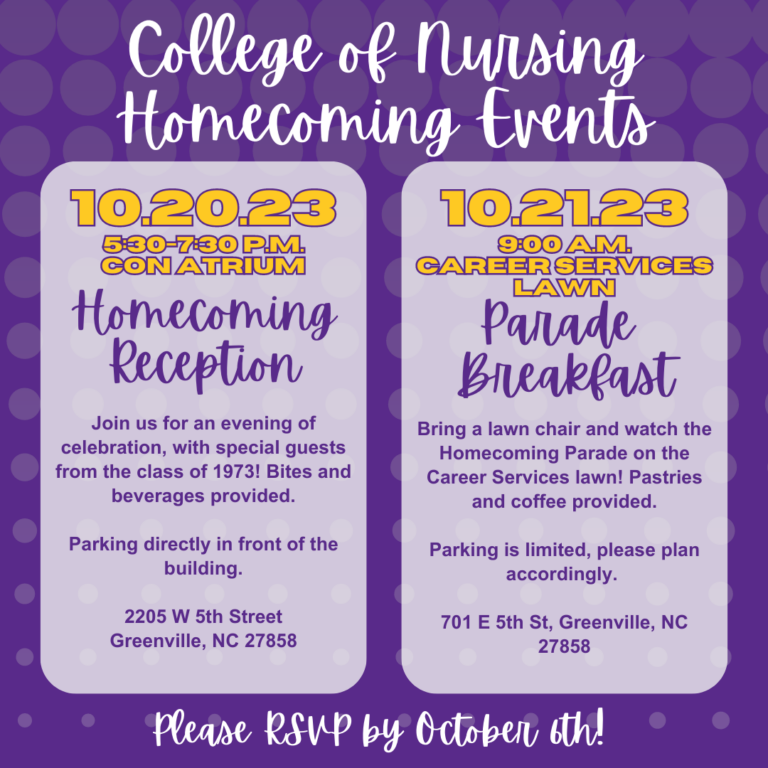 From Katy Locke, our Director of Alumni Affairs: I am excited to extend an invitation for our upcoming Homecoming festivities. As the new Director of Alumni Affairs, I am thrilled to create these opportunities for our faculty, staff, and alumni to connect and celebrate the amazing accomplishments of the College of Nursing. The festivities will include a reception held on Friday, October 20th from 5:30-7:30 p.m. in the College of Nursing building. Bites and beverages will be provided as we celebrate our special guests of the class of 1973. We will also hear updates from Dean Akintade and representatives from the Hall of Fame. Alumni and guest(s) are welcome to attend along with members of the faculty and staff. Those that want to watch the Homecoming Parade can join us Saturday, October 21st at 9 a.m. as we watch from the lawn of the Career Services house on 5th street. We will have a front row view- pastries and beverages provided but bring your own lawn chair! Those that want to attend the Alumni Association tailgate and/or Homecoming football game can purchase tickets here. We understand that your time is valuable, and your presence would greatly enhance the vibrancy of this event. Using this link, kindly RSVP by October 6th to ensure we can accommodate your attendance and plan accordingly. The link will open a survey, please click through, and answer all parts- you will receive a confirmation email with your details. For more information, please do not hesitate to reach out to CONalumni@ecu.edu and I will gladly assist any way that I can.
Visit the CON Alumni site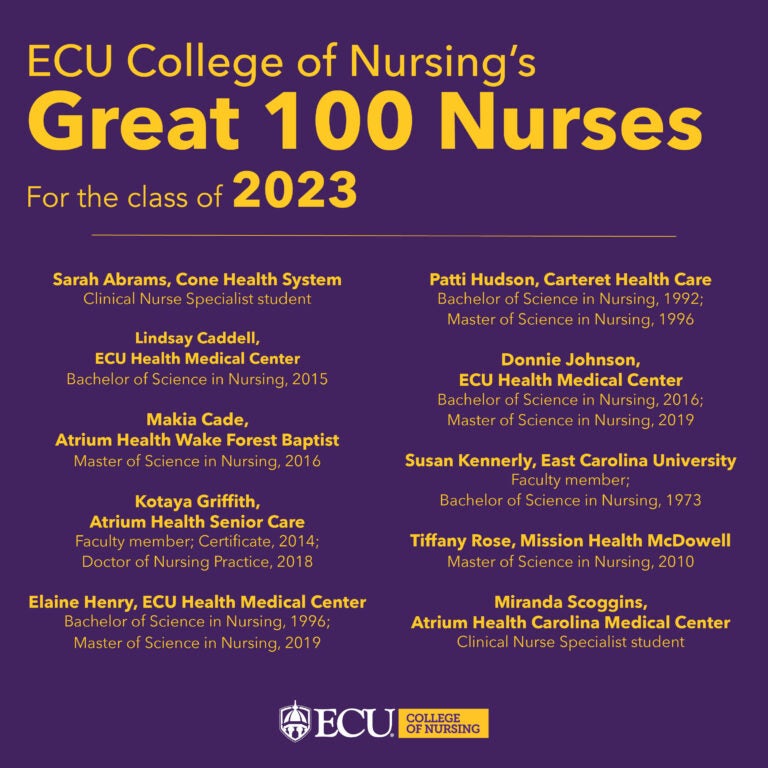 Each year Great 100 Nurses of North Carolina organization identifies 100 nurses in North Carolina who demonstrate a commitment to excellence and promote a positive image of the nursing profession. Pirate Nurses figure prominently in the list of 100 Great Nurses each year and this year's contingent is no different. Working nurses, ECU College of Nursing Faculty and current students round out the names of those who are affiliated with the CON. This year's Great 100 Gala will honor awardees in-person Oct. 7 at the Raleigh Convention Center.
Hall of Fame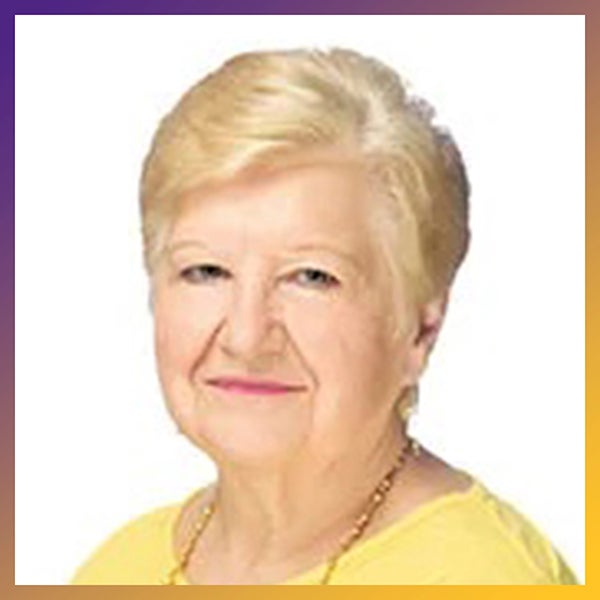 We're grateful for the opportunity to introduce Pirate Nurse Nation to the members of the Hall of Fame Board of Directors. Donna Dorsey graduated with her BSN from the College of Nursing in 1967. She enjoyed her work with Montgomery County, Maryland as the Public Health Nurse. However, when she was hired to become the Director of the University of Maryland's RN to BSN program, she anticipated completing her career there. The invitation to become the Executive Director of the Board of Nursing for Maryland was something she could not turn down and thoroughly enjoyed until her retirement. Like most Pirate Nurses, "retiring" from nursing doesn't actually happen. Once she and her husband, Neil (BS '65, MA '66 Education) returned to NC she accepted the role of Disaster Help Services Lead for eastern NC until August 26, 2023, and continues to sit on the National Nursing Committee for the Red Cross. Thank you, Donna, for bringing your expertise to our new Hall of Fame Board of Directors.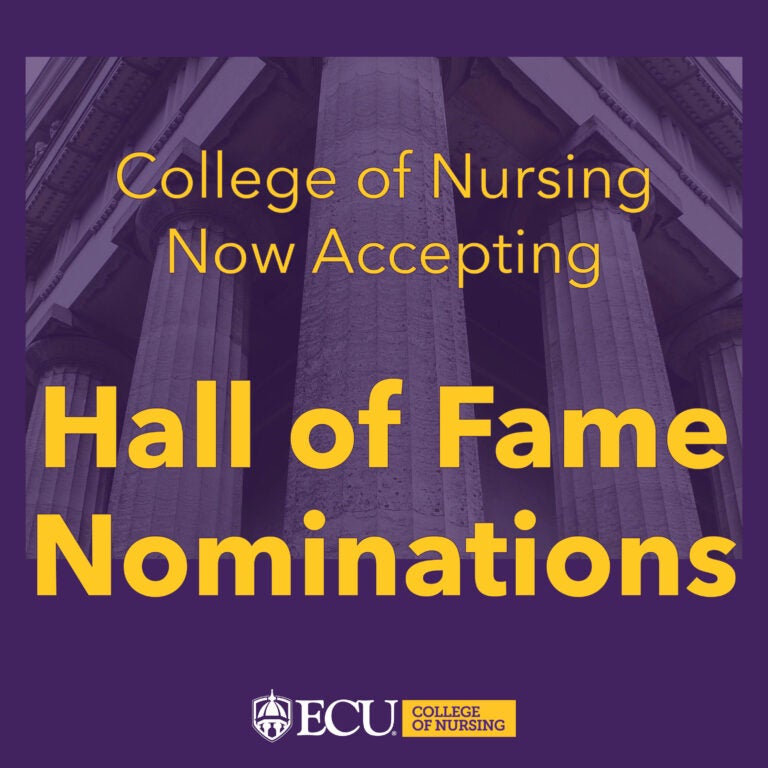 The ECU College of Nursing Hall of Fame Board of Directors is soliciting nominations for the next group of inductees to the Hall of Fame. Nominators can be nurses, other healthcare professionals, members of health care organizations, current Hall of Fame members or any person who wants to recognize lasting excellence in Pirate Nursing. The Hall of Fame recognizes the accomplishments of exemplary Pirate Nursing graduates and faculty members. Induction into the Hall of Fame is a way for the College of Nursing to publicly acknowledge and express thanks to our alumni and to our present or former faculty members who have reflected great credit upon our college. Membership in the Hall of Fame is one of the highest honors bestowed by the ECU College of Nursing. Criteria for inclusion in the College of Nursing Hall of Fame: - Have a history of exceptional accomplishments in nursing practice, education, research and/or administration - Be a College of Nursing alumni and/or be a present or former College of Nursing faculty member - Have practiced as a registered nurse for a minimum of ten years Details about the nomination process are available here https://nursing.ecu.edu/alumni/hall-of-fame/
Nominate here
Development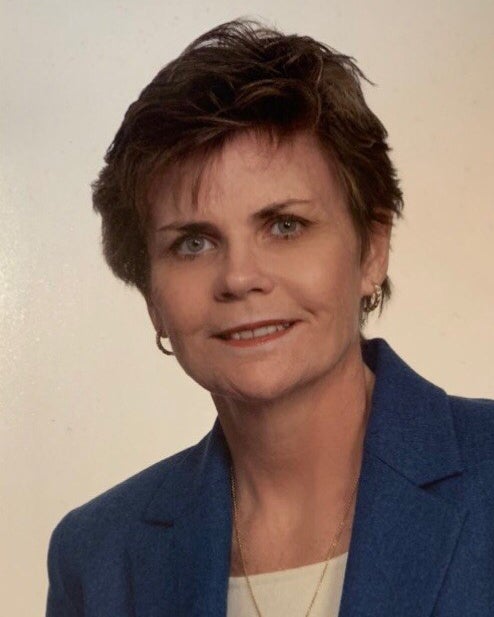 Patricia "Trish" Morris realized a number of College of Nursing faculty lines had been reduced by budget cuts a couple of years ago, and established The Morris Family Faculty Support Endowment to which she continues to invest in. She strongly supports ECU having the best prepared faculty to continue to graduate the best Pirate Nurses. Morris graduated with her BSN '85 after receiving her BA in Science Education '81, both from ECU. At Vidant she worked with post-op patients on the floors and in ICU as well as a stint in mental health. Her favorite position was working in diabetes research with Dr. Walter Pories and Lynis Dohm, PhD at Brody's gastric bypass program. Her work there was recognized with these well-respected researchers in many articles. She worked from 1996 to 2008 in the newly established HealthDirect call center. In 2008 she began at her family's ceramic tile/marble business functioning mostly as the human performance employee health liaison. Thank you, Trish, for your dedication to your alma mater and desire to help ensure its bright future.