Geriatric Health Care Programs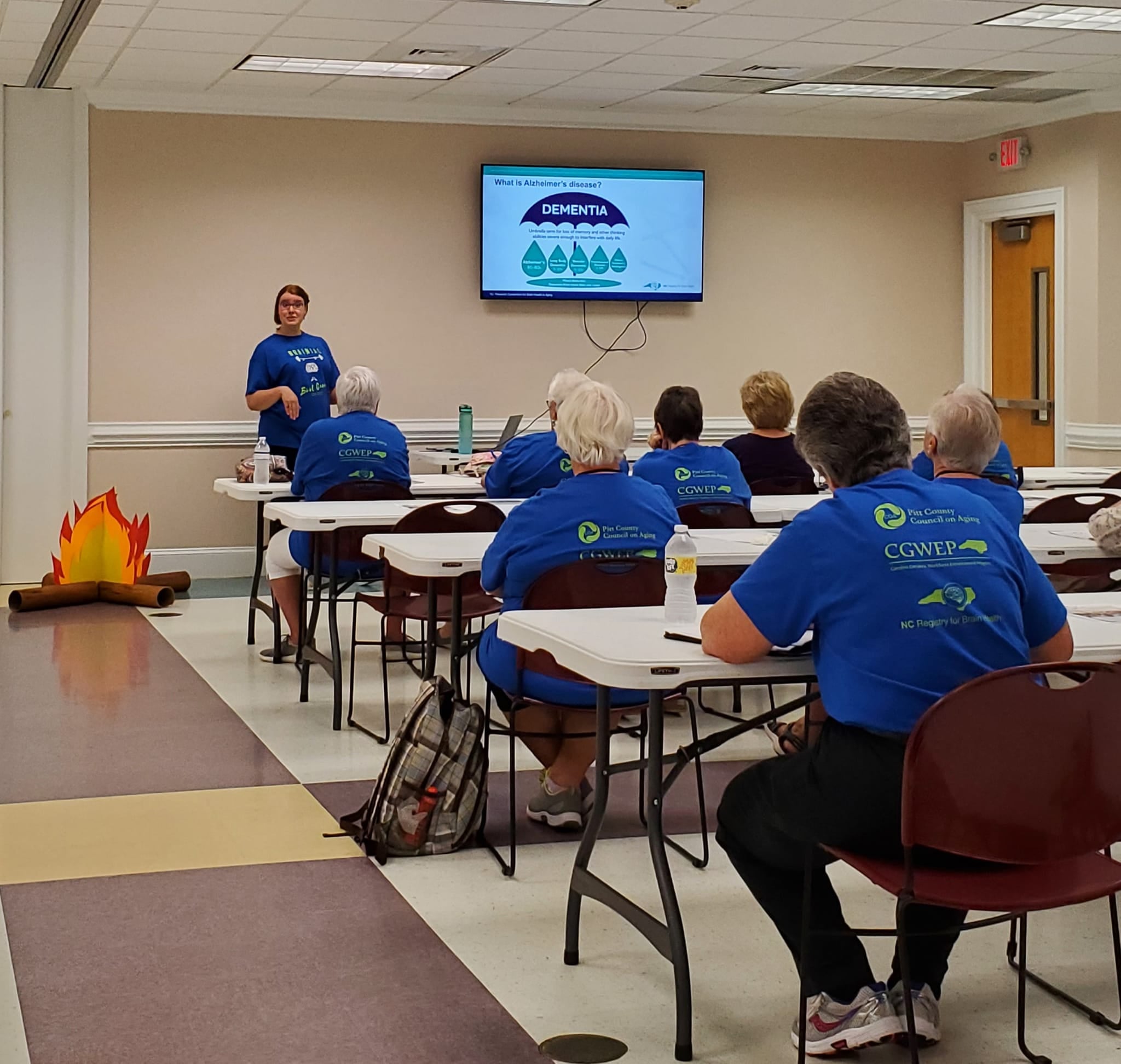 North Carolina's older adult population – comprising those over 65 years of age – is the fastest growing segment of the state's population and comprised more than 1.6 million residents in 2016. Those older adults are increasingly from diverse ethnicities with greatest growth in the number of Latinx and Asian people. At the East Carolina University College of Nursing, our work focuses on the eastern portion of the state – a rural, underserved region where citizens are in poorer health than the rest of the state.
The fact that quality care for the older adult is an area of emphasis for us is reflected in a multitude of ways. Geriatric care is a focus of both our graduate and undergraduate curricula. We have faculty who are experts in gerontology. Following a successful 3-year cycle of funding (2015-2018) from the U.S. Department of Health and Human Services Geriatrics Workforce Enhancement Program grant, we received a fourth year of funding that allowed us to continue our work to improve healthcare of older adults in eastern North Carolina. In the new 5-year cycle beginning in 2019, we collaborated with the University of North Carolina GWEP and were awarded full funding as the Carolina GWEP. The ECU College of Nursing now focuses on support and education for family and professional caregivers of those living with dementia and meets necessary outcomes regarding Alzheimer's Disease and Related Disorders.
Member Institution: