RN to BSN: Early Assurance
The RN to BSN Early Assurance pathway guarantees a seat in the RN to BSN option upon completion of your Associated Degree in Nursing, prerequisite courses, and RN to BSN admission requirements. Prospective students may receive an advanced enrollment guarantee up to one year in advance of enrollment.
Advantages of the Early Assurance Option
All prerequisites can be completed at the community college
Guaranteed enrollment in the RN to BSN option upon successful completion of all RN to BSN admission requirements
Individualized student support to streamline the admission process to ECU and the College of Nursing
The application will be available from June 1- December 31 for entrance into the RN to BSN Program the following fall semester. All applications must be received or postmarked by the stated dates. Late applications will not be considered.
Eligibility Requirements/Admissions Information
Currently, RN to BSN Early Assurance only admits for the fall semester.
Interested applicants must receive an unofficial transcript review prior to receiving an application.Please indicate Early Assurance in the subject line and on the transcript review coversheet.
Qualified applicants must apply to the College of Nursing after the successful completion of NUR 111, NURS 112 and NUR 114. If the student meets the criteria for the Early Assurance Program, the student will apply to ECU Undergraduate Admissions for the fall term (by ECU's posted deadline) the semester the student is enrolled in NUR 213.
Admission Criteria
Currently enrolled in an Associate Degree in Nursing program
Successfully completed NUR 111, NUR 112 and NUR 114
Have minimal prerequisite courses to complete
Minimum 3.0 GPA
A transcript review completed by a program advisor
Contact
ECU Early Assurance RN/BSN Contact Information:
Email: rnbsn@ecu.edu
Phone: 252-744-6470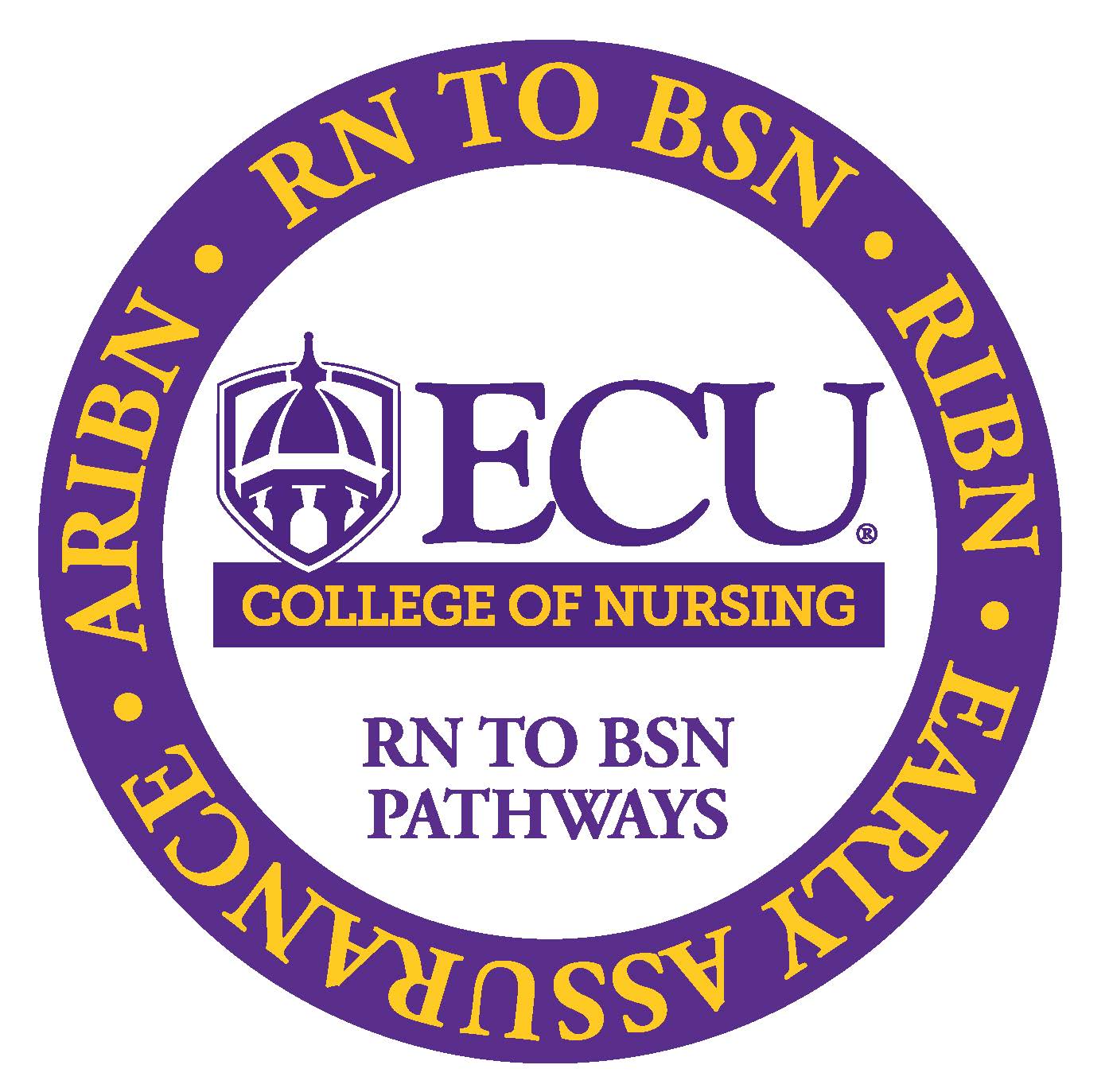 • RIBN • Early Assurance • aRIBN
Contribute
Want to learn ways you can support this important work? Contact our Director of Development.