East Carolina Consortium for Nursing Leadership (ECCNL)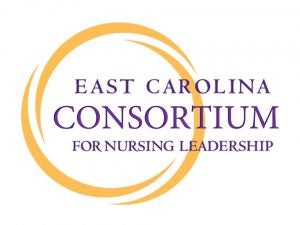 The East Carolina Consortium for Nursing Leadership (ECCNL) mobilizes nurses to be influential leaders in creating healthier communities by offering them access to recognition programs, resources and research initiatives. We are committed to leadership that is innovative, patient-centered and collaborative.
The consortium continually works to ensure that students pursuing any level nursing degree at ECU have the option to earnestly advance their leadership skills. Bachelor of science in nursing students have the opportunity to participate in leadership development programming that expands their leadership competencies, and we've incorporated the National Student Nurses' Association Leadership U into our curriculum. Master of science in nursing, post-master's, and doctor of nursing practice students have the option of concentrating specifically on leadership.
Additional ECCNL programming includes continuing education courses, coaching, and research that is working to understand, for example, how nurse leaders in small hospitals implement patient safety and research based nursing practice. For more information on our services, visit our Resources page.