RIBN Tuition and Fees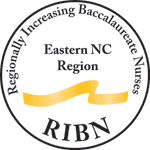 The RIBN program was built with both quality and affordability in mind. RIBN is an innovative way to earn a highly valuable baccalaureate nursing degree at extremely affordable rates. Students pay community college tuition for the first three years (in addition to paying for one to two online courses per semester at ECU). The fourth year at ECU will be at the distance education tuition rates, which tend to be cheaper than on-campus rates. Financial aid is available for those students who need additional assistance.
Please contact the admissions office at your choice of community college for specific financial aid information.
Community College Financial Aid Information
Loans and Scholarships
Useful Financial Aid Links